Cutesy Road Names
I was on racing down the top end of Lygon Street this afternoon on my foldable scooter. Stopping for traffic to pass, i chanced upon this road, well lane, name. I had to stifle a chuckle and pleasant thoughts of a vanilla-smelling girl in pigtails decked in sunflowers.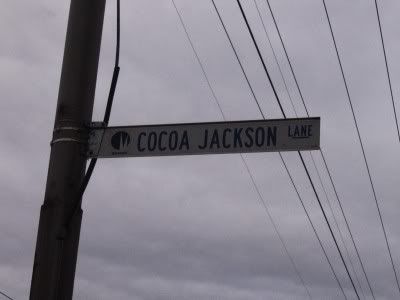 Isn't it the cutesiest name for a lane? What's in a name anyway? I reckon it's named after someone important. I'm completely clueless, but my first thought was of the band Luscious Jackson – i know the similarities end there but hey at least i wasn't brain dead from the dreary Melbourne weather.
Which brings me to another rather inappropriate road name, just a block down from the vanilla-smelling, uh, Cocoa Jackson Lane.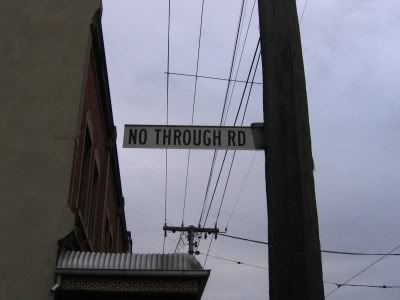 Ok technically this isn't a road name. But this could be a potential bugbear for tourists who aren't used to Australia's road signs. Isn't there another way of depicting 'No Through Road'?