The Footballer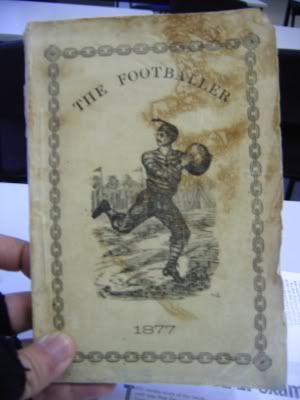 Guessed what prized possessions i got my worthless hands on this week?
A book that's over 2 centuries old, on Australian Football.
As a non-footy fan, i couldnt give a hoot about this book. I would, however, keep the book for posterity's sakes as it fetches a high price.
Now wouldn't you, a footy fan, covert the book?
How much would you pay for it?