Where Art Thou Week 6 + 7 Double Whammy!
Answer to Week 5 of Where Art Thou is the No. 5 Cafe located along Centre Way! As promised, the special cafe muffin deal ($4 small coffee + muffin) is free for Edouard, who guessed it right first before 11.59pm! Just let me know when you want it Edouard!
The score currently looks like this. Looks like we have finally established our first leader! With the correct guess of a difficult picture, Edouard has scored 2 points. He leapfrogs above everyone else and streaks ahead. Well done again Edouard!
Edouard – 3 points
Neil – 1 point
Bjorn – 1 point
Neomien – 1 point
What with the majority of us writers being students, and with exams around the corner, i've been slow to update the Where Art Thou series. But never fear! After a 2 week hiatus, Where Art Thou is back, with 2 pictures to guess! Which means more chances to score!

The first one is a tricky one. For 1 point, tell me what sport this is AND where it is played. Be specific, or there's no points given. For 2 points, tell me what sport this is, where it is played AND what the ball is made of. Good luck!
The second one is easier, but no less tricky. Identify the building below. 1 point for a correct guess. No clues given for this one.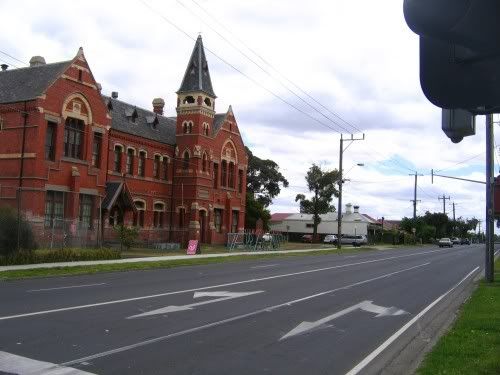 Again, good luck!