Hey Paris, fancy a nookie cookie from Melbourne?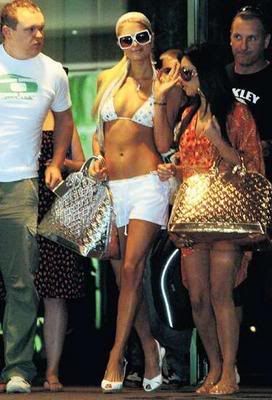 Photo by Adam McLean
So sultry sex siren (in my opinion at least :O ) Paris Hilton is paid to make several public appearances in Sydney over this weekend.
I have a woe and a gripe.
Gripe: What does Sydney possess that Melbourne simply doesn't? Apart from the obvious, *cough* Sydney Opera House *cough* and the *cough* Harbour Bridge front*cough*, i fail to understand the appeal of Sydney.
Woe: To know she's so near, yet so far. I long to touch her smooth velvety skin, stroke her luscious hair and breathe in her perfumed skin. *trembles with excitement*