Today is Australia Day Post #2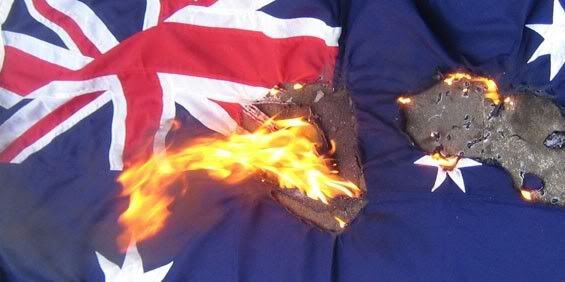 A beautiful day, with a majority of Australians, mostly of non-Anglo decent, not giving a hoot about this public holiday.
Just another chance to get immensely wasted.
For some others, it's a day to remember the pillages, rapes, and desecration of the proud Aboriginals, who are indeed the real Australians.
Remember to gently remind Anglo Australians of that fact when they tell off any non-Anglos to "get out of my country".
Amen to Australia Day.
Fair go? Not likely, mate.
Image from www.azlanmclennan.org