Adventure Travel & Backpackers Expo '07
Anyone out there big fans of travelling? I can't help but pass a snide remark at Australians' remarkable affinity for this massive island; many of them have never been out of Down Under and don't even own a passport. If you – a passportless Australian – are reading this now, perhaps it's time to apply for a passport as the world is massive and the Adventure Travel & Backpackers Expo is going on right now!
Haha, jokes aside, i was out in Carlton Gardens with my partner this arvo when i chanced up this massive banner hanging from the Exhibition Building.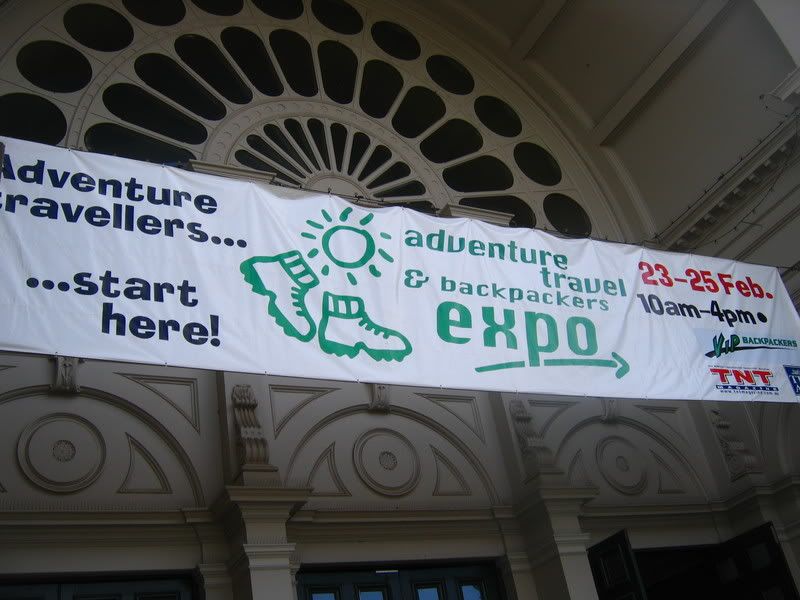 I don't consider myself as a widely travelled person, and honestly i was hot and flustered from the heat and needed a cold beer. But $5 for the admission fee? That's a bargain. The both of us ended up spending the day getting lost in the crowd and exhibits.

Heaps of travel bargains and holiday savings for everyone out there. If you're free tomorrow, head on down to the event. It closes at 4pm so get on down early! I know i didn't!
More pictures from today: