A 'pondful' of water!
While everyone gets hot and heavy over missing ducks, dried up ponds, grammatical mistakes and high school english, guess what i saw in Carlton Gardens on Sunday?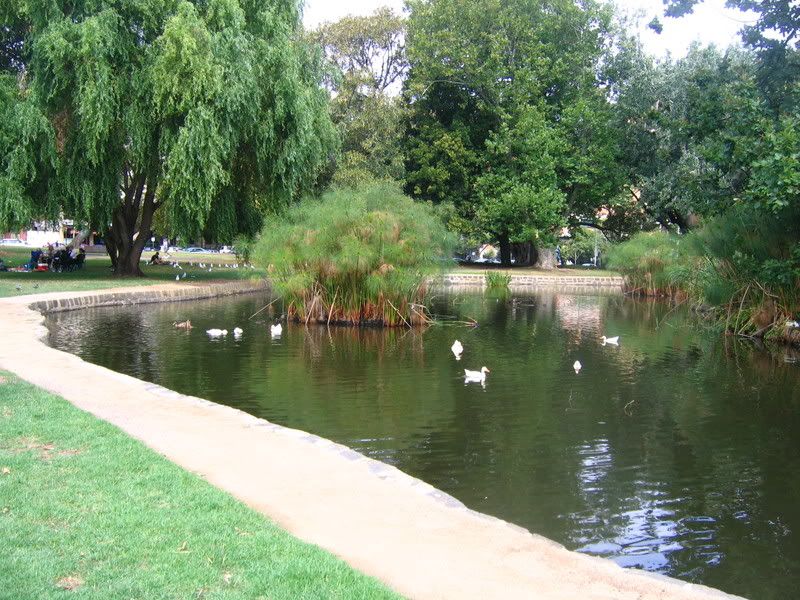 Yup, a pond. Complete with water and ducks.
It's hard to find a little oasis of water and animal life these days. The pond in Calton Gardens bucks the trend. Has anyone else seen anything similar in and around Melbourne?