The curse of the hanging shoes…
I seriously have no clue why hanging your shoes over power lines makes a statement, but hey I like the idea. Heck, I subscribe to it.
So, what gives? The shoes aren't just thrown over the lines, they're nicely laced up as well. How the hell?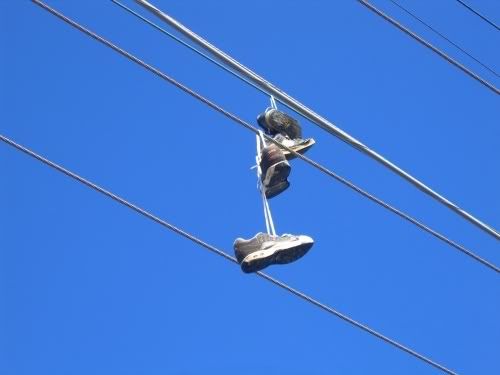 Fad, sub-culture, inner-city shoe rant or just another over the top artistic slant?