Where Art Thou Week 16: John Darling & Son Flour Mill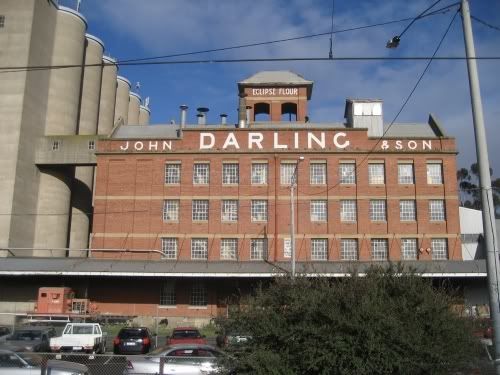 Brett scored top points for correctly guessing (and really quickly too) this week's locale. I took this picture on this Tuesday morning after a quick stop at Bunnings. Was bored waiting for the train, so I thought why not rekindle my Where Art Thou post.
An iconic building for the best part of a century, John Darling & Son Flour Mill is located along the Sunshine end of Ballarat Road, right next to Albion station. Listed on the Victorian Heritage Council's Heritage Register, the building is one of the most elaborate brick mills built in the early 20th century Victoria. The Darling family also played a large role in the Australian milling industry.