Bye bye Starbucks: A 'foreigner's' take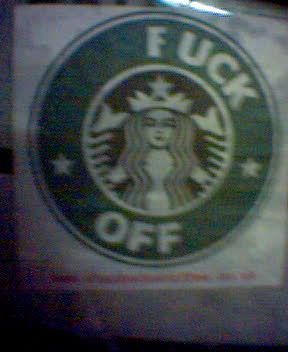 I remember it as clear as day. It was December 1996 when Starbucks opened her flagship stall opposite Liat Towers along busy Orchard Road in Singapore. I was 17 years old then, straight out of high school and heavily influenced by the Star-Spangled Banner and everything Hollywood. Prior to Starbucks, the only coffee I knew was the straight black variety roasted from beans. Sugar or condensed milk could be added to it for flavor enhancements, and it cost about $0.70 for a cuppa. When Starbucks opened, young Singaporeans were riding on a wave on technological advancements (that was a period when pagers were still cool and mobile phones were rare as they were too expensive) and liked to see and seen. Naturally, Starbucks became a hit.
Myself? I do admit to having – at that time – an overpriced Frappuccino every week or so. Young adults don't baulk at paying $5-$8 for a coffee. In hindsight, it does seem excessive as one can get a complete meal for $5 in Singapore. "What's that?" you say, "A cuppa coffee costs more than dinner?!" Damn right. I remember having a conversation about how cool it was to be seen consuming a Starbucks coffee with my dad. He's old school and subscribes to the old Asian ethos of working hard and saving every penny, and doesn't quite understand the excesses of life. Naturally our Starbucks conversation ended before you could say 'That's not carrot cake!'**
There isn't a coffee (or cafe) culture in this part of the world; couple that with Singaporeans' receptiveness to new foreign products (mainly America, which means it's good) and we have a pseudo-coffee addiction. Of course, who the hell knows what a cafe latte, cappucino, long black or white coffee is? Fucking hell, give me a Venti Oreo Frappuccino with whipped cream please. Or if I'm feeling something warm (seldom though, due to the sickening humid weather), I order a vanilla latte. Singaporeans are happy and contented with that. There's no need to venture out to experience the real coffee or cafe culture. Afterall, Singaporeans are a pretty sheltered bunch, and as long as it's from America, it's good. What's good for America must be good for Singaporeans.
I call Starbucks the fast food of coffee. One reason why it is so popular with Singaporeans young and old (it's taken them awhile, but I'm sure even senior citizens enjoy an iced mocha!) is the cool relief it provides. The relentless humidity and tropical climate just doesn't sit well with most Singaporeans, and how else to cool down but the air-conditioned comfort of Starbucks, an ice cold coffee in one hand and a magazine in the other? Pardon my ignorance, but had it not been my trip to Melbourne, I'd never have discovered a genuine coffee experience, with coffee freshly steamed from a trained Italian barista. Four years ago, the word cafe latte didn't mean anything to me. Now it's in my Melbourne lexicon.
As I slowly become more aware of the various kinds of coffee that cafes offered and Melbourne's obsession with all things European, I kinda had a second awakening to my exposure to coffee. Truth be told, I never truly enjoyed the 'coffeeness' of my frappuccinos. Mostly, I love it coz it's cold and it takes my mind off the Singapore heat. But with the weather so unpredictable (and much lovelier I might add) in Melbourne, I saw no reason in consuming Starbucks's glitterati of overpriced coffee when I could get the real 'coffeeness' from cafes at half the price and double the taste. I love the aromatic bitterness that embalms my lips and the hot swirls swooshing in my mouth as my palate distinguishes the lighter notes from the darker undertones. Okay, I kid (and probably don't know what I'm talking about), but I had fallen completely in love with the taste and culture here. It's a good way of selling Melbourne, it's a good way of promoting a facet of life that is inherently Melbourne, and it's definitely the best way to introduce foreigners to a little vice that most Melburnians indulge in several times a day.
So 61 Starbucks stores are closing or have been closed nationwide. Until I arrived here, it always seemed like a natural occurence for a giant American coffee mothership spreading her wings and slowly squeezing the life out of smaller competitors. Such is the way of life, the ruthless face of a business, where big dogs eat other dogs. Of course, them Starbucks senior managers sitting on a fat paycheck and their arses thought the same and didn't count on the deep-seated Italian coffee culture that's operated by mostly families on a small strip next to a busy intersection.
Of course, Starbucks isn't the only fast food coffee joint in Melbourne. I couldn't quite believe it when I first saw it, but Coffee Bean & Tea Leaf (equally successful in Singapore) has a couple of outlets across Melbourne. Then there is Gloria Jeans and Hudsons Coffee, but they don't pose a threat to the privately owned cafes as they're wholely Australian owned. And if there's one thing Australians are passionate about, it's their sense of patriotism.
I don't see Coffee Bean & Tea Leaf going the same downword spiral as Starbucks. The head honchos sitting around the Round Table would have taken a lesson out of Starbucks's textbook. Besides, they would have known from the get go that breaking into the entrenched Italian coffee culture was an uphill battle.
However there's no need to press the panic button. For all of Australians' animosity towards America, they'll never be able to rid their shores from Starbucks. The huge Asian International Student population in Melbourne, many of them weaned on a diet of Starbucks from Singapore, Malaysia, Thailand and Hong Kong will always cough up the majority of coffee dollars. Walk past the busy (and biggest) Starbucks along Swanston Street and it's never empty. A thriving Starbucks community made up of foreign students, Melburnians and those willing to pay a premium for coffee. And wadya know, Starbucks Swanston Street has been spared the axe.
I'll miss my Oreo Frappuccino, but I certainly will not miss Starbucks.
**In Singapore and Malaysia, carrot cake is a main dish that's fried with eggs and spring onion. When I first saw the westernised version of a carrot cake, I didn't know what quite to make of it. Tiny portion, steep price and didn't look half as appealing as the real deal. I had my first westernised carrot cake in 2005, ten months after moving to Melbourne. No prizes for guessing which version I prefer!
Image from http://dev.null.org