Business as usual… *sings* Fire in Myer! */sings*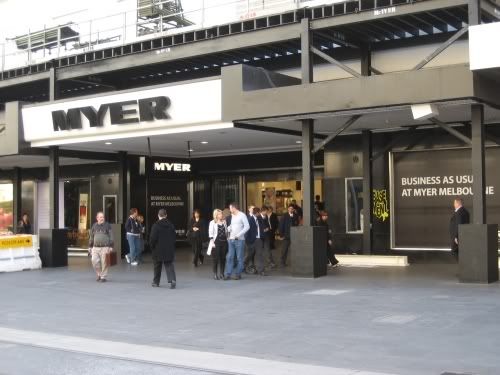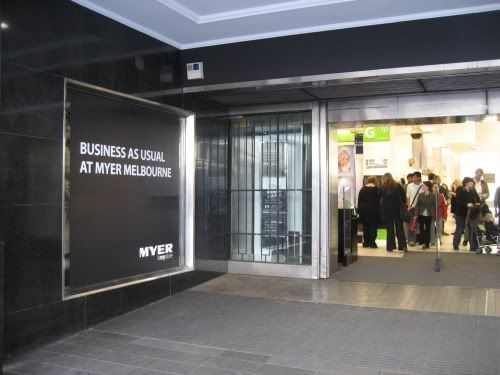 Definitely back to the usual with regards to Myer and the rather surprising afternoon scare yesterday. I haven't been able to stop saying it. Repeat after me. "Fire in Myer. Fire in Myer." There's a nice ring to it. Some ingenious rapper should make a hit song out of it.
Then again, no news is good news. Am just glad the fire wasn't anything as news-worthy as the fire that broke out in Myer Hobart last year. Now that's one hell of a fire.