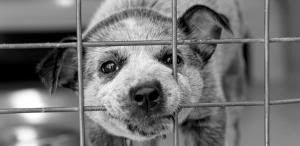 The Lost Dogs' Home has put together a photographic exhibition capturing images of daily life at the shelter. Melbourne-based photographer Penny Koukoulas spent several weeks at the Lost Dogs and focused on individual dog stories which promises to be an emotive and educational exhibition.
Lost Dogs opens on Tuesday 4 August 5.00pm to 7.00pm and runs 4 to 15 August at fortyfivedownstairs, 45 Flinders Lane, Melbourne.
Tue to Fri: 11.00am to 5.00pm Saturday: 12.00pm to 4.00pm. Entry is free.
Image from www.dogshome.com