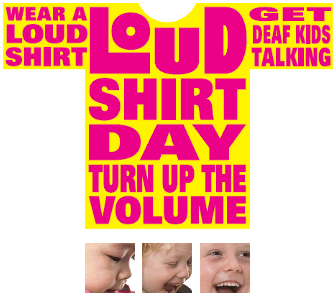 Hey furry friends get your freak on and tell your boss that Casual Fridays are out and Loud Fridays are in once every year as you're showing your support for the deaf and hearing-impaired children.
I'm in the midst of persuading my office manager to get everyone at work to turn out looking like a clown, lose a multi-million dollar deal and piss off major clients but who gives a stuff when all the adorable kids out there have a buttress of strength and support to fall on to.
Jokes aside, deafness is a disability that's close to my heart for family reasons so sign up for the participation kit from their official website, throw on something you've not won since Halloween circa 1990 and raise funds for all participating foundations.