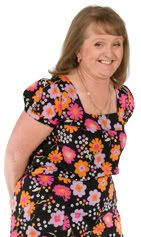 Hey I'm all for publicity, controversy and ratings, but Big Brother 2008 has definitely gone out of its way to make itself 'different' this year.
Turn on our tellies and you'd not have missed this friendly-looking grandmother who professed that 'Religion is the root of all evil'. Click on the Big Brother website and her profile indicates she's a right wing Pauline Hanson fan. There's also an accusation of migrant people coming into this country with all their problems. Just, wow. Well done Channel Ten. You can't top that.
If BB2008 ever needed an ambassador for their show, Terri's the one. Terri is a warm, friendly and caring person, who has views and opinions just like anyone else. I believe Channel Ten has gotten it right this year, with its eclectic lineup of (boring people notwithstanding) one metre tall belly dancer, a high pitched-sounding bloke, a tattooed UFO believer who looks like a sex maniac and the obligatory Asian. Oh, and don't forget Mr Corey 'I don't give a fuck I was just having fun' Worthington who is rumoured to be an intruder to the house. I wonder if he's apologised to his parents for all the embarrassment he's put them through.
Speaking of Asian, the look on Terri's face was priceless when Nobbie first walked into the room. And it's hilarious she voted for Nobbie 'coz he's too 'touchy-feeley'. I guess she's never really been loved by her husband before.
I'm sad she ended up being the first to be voted out.
Racism, we have no room for that in the society we live in.
And BB2008.
*chuckles*
PS: adrock2xander has never cared for BB. With Terri's eviction, there's one less thing for him to talk about.