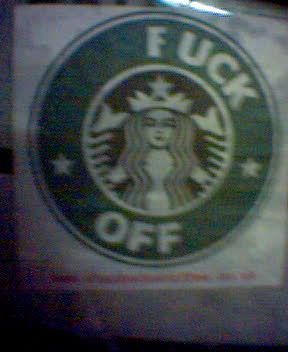 I remember it as clear as day. It was December 1996 when Starbucks opened her flagship stall opposite Liat Towers along busy Orchard Road in Singapore. I was 17 years old then, straight out of high school and heavily influenced by the Star-Spangled Banner and everything Hollywood. Prior to Starbucks, the only coffee I knew was the straight black variety roasted from beans. Sugar or condensed milk could be added to it for flavor enhancements, and it cost about $0.70 for a cuppa. When Starbucks opened, young Singaporeans were riding on a wave on technological advancements (that was a period when pagers were still cool and mobile phones were rare as they were too expensive) and liked to see and seen. Naturally, Starbucks became a hit.
Myself? I do admit to having – at that time – an overpriced Frappuccino every week or so. Young adults don't baulk at paying $5-$8 for a coffee. In hindsight, it does seem excessive as one can get a complete meal for $5 in Singapore. "What's that?" you say, "A cuppa coffee costs more than dinner?!" Damn right. I remember having a conversation about how cool it was to be seen consuming a Starbucks coffee with my dad. He's old school and subscribes to the old Asian ethos of working hard and saving every penny, and doesn't quite understand the excesses of life. Naturally our Starbucks conversation ended before you could say 'That's not carrot cake!'**
There isn't a coffee (or cafe) culture in this part of the world; couple that with Singaporeans' receptiveness to new foreign products (mainly America, which means it's good) and we have a pseudo-coffee addiction. Of course, who the hell knows what a cafe latte, cappucino, long black or white coffee is? Fucking hell, give me a Venti Oreo Frappuccino with whipped cream please. Or if I'm feeling something warm (seldom though, due to the sickening humid weather), I order a vanilla latte. Singaporeans are happy and contented with that. There's no need to venture out to experience the real coffee or cafe culture. Afterall, Singaporeans are a pretty sheltered bunch, and as long as it's from America, it's good. What's good for America must be good for Singaporeans.