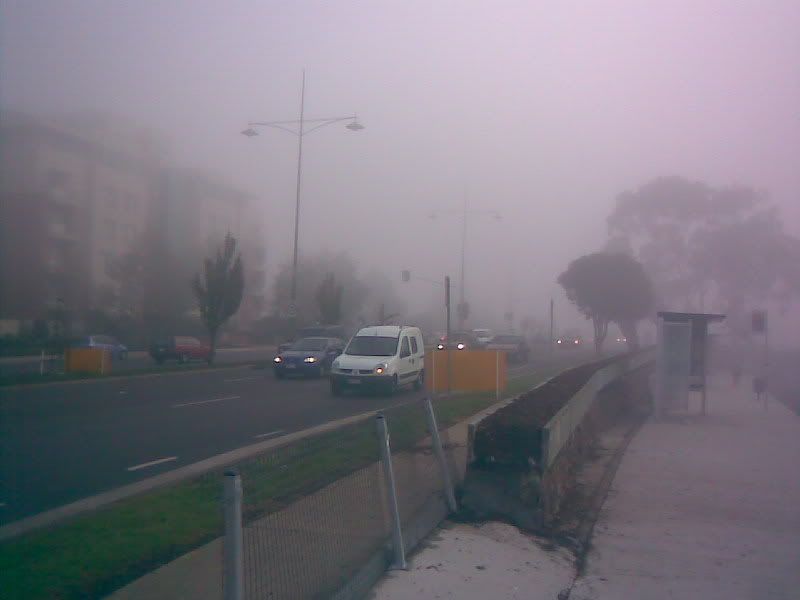 A 3 degree, foggy morning in Doncaster at 8.45AM last Thursday. It was so cold, even the breath coming out of my nose turned misty.
As it turned out, it was the coldest week of May in 27 years.
And we're still several weeks away from winter. Eek! A precursor to Winter 2008?