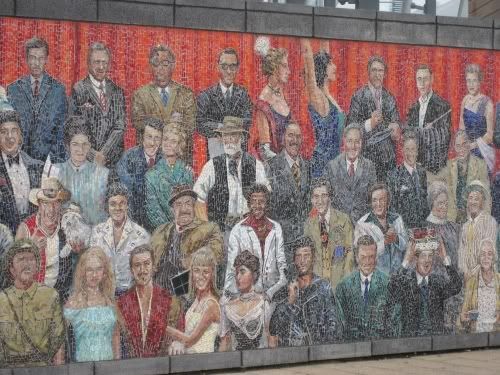 Located in Waterfront City, Docklands and measuring 11m long, the stunning mosaic mural is a tribute to the greatest Australian entertainers. Created by renowned mosaic artist David Jack and based on an original artwork by Jamie Cooper, the mural captures each of the 100 entertainers in their hey day in a unique tribute.
In fact, the mural is soooooo long, I had to take several steps back just to catch the entire mural in its entirety. Here's how it looks in its full glory.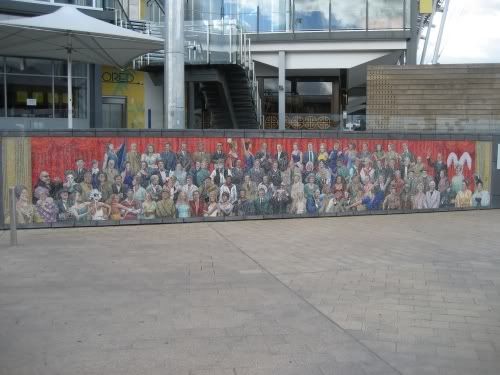 Since no one else attempted to answer it, full points to decryption for answering half the question. Good job!